Type
UX Design, UI Design, User Research
Role
UX/UI Designer, User Research, User Testing, Project Manager
Team
Heather McAlpine
Juwairihya Rafi
Divya Saraogi
Juan Li
Duration
Four Months - In process
ONO creates a streamlined user experience that matches the needs of users looking for collaboration opportunities. Once matched, the created team can collaborate, upload, communication and track progress through the project dashboard.


Working with our industry partner hello-xLab for phase two of ONO, our team was tasked with exploring the workspace dashboard of an established project team.

Prototype
A link to a working prototype can be found here.
In the working prototype, a user flows has been created for viewing. While all the screen can be toggled between, the built out user flow for testing is checking the notifications, then the message notifications and looking at the sent message. The files page has been set up to show the user flow process of uploading a new file for the team to view.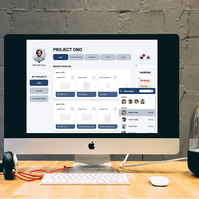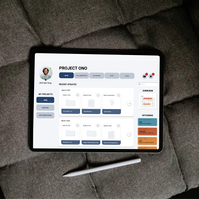 Research and User Flows
Starting off the project our team created a research plan and began the process of conducting interviews. We interviewed a total of ten participants from either project management or team collaboration professions. Once the interviews were completed, our team collected all the data and began sorting the data into themes. These themes became our user needs which from there helped us to create the user flow we would be using for this project.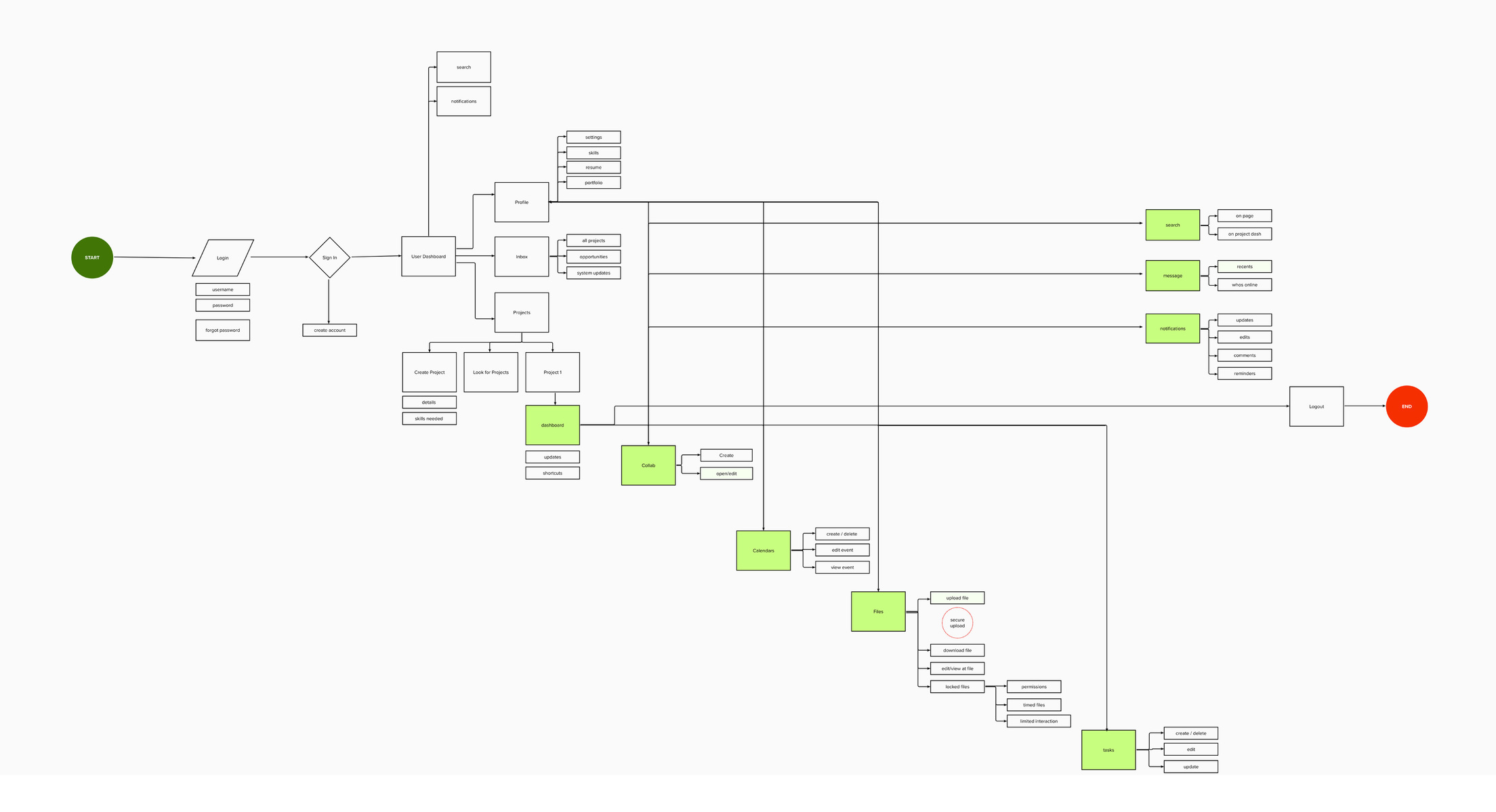 Wireframes and Prototype Iterations
From our team ideation, we moved to creating low fidelity screens for the pages we planned to build out on the dashboard. Once established, we moved into Figma and began the process of creating mid fidelity screens. Once mid fidelity screens were created and the flow was applied, we moved to our first round of user testing on the two flows outlined.
User Testing and Prototype Development
Our first round of testing generally received favourable results. We received great feedback from our twelve participants and created a list of all the problems, suggestions and concerns that were revealed. We prioritized the feedback and began iterations. Once this round of iterations was complete, we re launched the test for twelve other participants to gather more feedback. This round of testing went well and we again gathered and organized the feedback and began our last round of iterations as we moved into developing our final high fidelity prototype.